Lynyrd Skynyrd Faces Off Against Fan In Trivia About Themselves (VIDEO)
Lynyrd Skynyrd rocked the 2018 iHeartRadio Music Festival hard, but they also spent some time with one of their biggest fans backstage, playing a game of trivia ... about themselves.
During their incredible set at T-Mobile Arena in Las Vegas on September 22nd, the band performed fan favorites like "Sweet Home Alabama," and the epic 12-minute long "Free Bird" featuring the late Ronnie Van Zant performing along with the guys on a screen above the stage.
But, while all of that was happening on stage, backstage, Lynyrd Skynyrd's Johnny Van Zant, Rickey Medlocke, and Gary Rossington met a big fan of theirs, Garret, and they all played a game of Lynyrd Skynyrd trivia. So, who knows Lynyrd Skynyrd the best? The band members themselves? Or superfan Garret? Watch the video above to find out what went down, and check out some of the highlights below.
First of all, Garret's fandom for Lynyrd Skynyrd goes way back. Here he is on his 15th birthday wearing the band's t-shirt.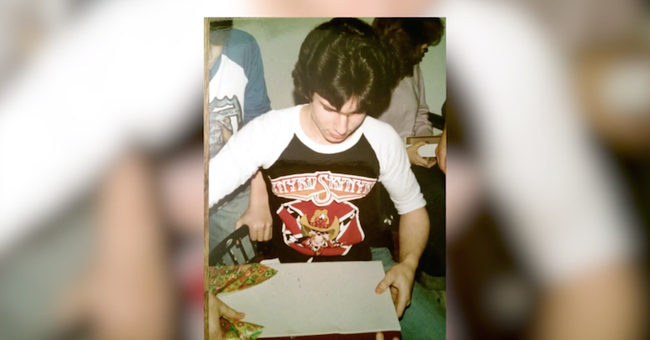 And as the game kicked off, Garret shot right into the lead!
But then, the guys of Lynyrd Skynyrd caught right up.
Then, it was time for the lightening round! Things got intense ... and in the end, Lynyrd Skynyrd knew their stuff.