No Weekend Shootings In New York City For The First Time Since 1993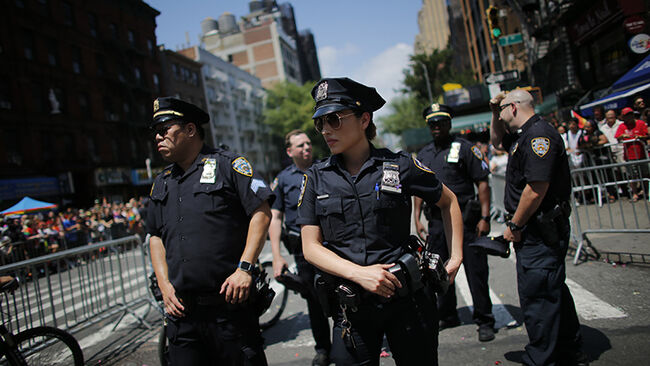 For the first time since 1993, there was not a single shooting in New York City over the weekend. The city went from 11:30 p.m. Thursday (10/11) evening until 1:15 p.m. Monday (10/15) afternoon without a single report of gunfire anywhere in the five boroughs.
New York City Mayor Bill de Blasio praised the work the police have been doing during an NYPD graduation ceremony on Monday.
"I have to tell you, this is a winning team for sure. And to give you some evidence, about as recent as it can get, this last weekend — Friday, Saturday and Sunday — there was not a single shooting in all of New York City. Isn't that amazing? You know, when you think about the history we came from and the challenges that had to be overcome by this NYPD, it's absolutely extraordinary, but I want to emphasize, a city of 8.6 million people, not a single shooting for three days."
Overall, the number of shootings in New York City has dropped 2.5% in the past year. There have been 734 shootings this year, while there were 753 at the same time in 2017.
"This is working because the NYPD has the best strategy, the best training, because neighborhood policing is bring our communities and our police closer together because they are sharing information for a common good like never before because this department never rests on its laurels," De Blasio said. "This department always seeks to get better."
Photo: Getty Images